Welcome to the Wiki
Welcome to the wiki. You are Free to edit. you can find it here.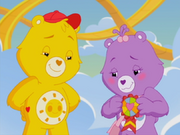 Describe your topic
Dota is a game full of strategy. but in this fan world, Create your hero. Change your Destiny. but be fair
Rules and advices
You can create your own Character, Storyline, Items heres.
No Trashtalk
The Game and item rules is Same as DOTA 2 along with its latest patches
The Inspirations belongs to their respecitve owners. Take credit to the creators.
Latest Happenings
Photos and videos are a great way to add visuals to your wiki. The Founder is here